In 1985, two novice moviemakers, director David Anspaugh and writer/producer Angelo Pizzo, began filming Hoosiers. They and their cast and crew faced the pressures of a short schedule, a small budget, and other challenges. Yet buoyed by the support of countless Indiana residents, they overcame their own self-doubt and the skepticism of outsiders to create a classic. This website showcases rare images from and not-widely-known facts about this much-loved movie.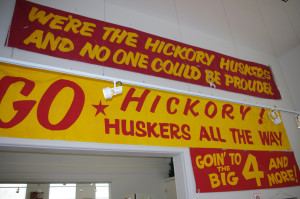 * * *
Hoosiers achieves some wonderful
visual and even aural contrasts. Acres of empty, quiet farmland stand in opposition to the vociferous crowds in the packed-to-the-rafters gymnasiums. The almost monochromatic winter landscape contrasts with the bright, colorful basketball and cheerleader uniforms. The freezing outdoor temperatures contrast with the games' sweat-drenched players.
Director David Anspaugh grew up in small-town Indiana and played high school basketball. Cinematographer Fred Murphy was a native New Yorker who had never worked in the Midwest and who described himself as relatively unknowledgeable about basketball. The two men combined their differing experiences, viewpoints, and visions to create Hoosiers' authentic and unforgettable palette.
* * *
The brand-new, updated, and expanded The Making of Hoosiers, Second Edition, is here!
New to this edition are photos and images, as well as additional stories, quotations, details, and info on the production of this classic motion picture. The most complete account of the creation of the movie, it's a must-have for anyone who loves
Hoosiers
. Paperback; 312 pages; $16; published August 2016. Available on
Amazon
and
Barnes & Noble
.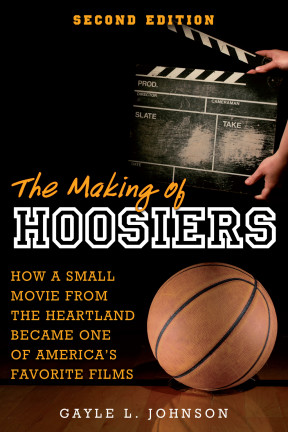 Copyright © 2013–2017 The Hoosiers Archive