In 1985, two novice moviemakers, director David Anspaugh and writer/producer Angelo Pizzo, began filming Hoosiers. They and their cast and crew faced the pressures of a short schedule, a small budget, and other challenges. Yet buoyed by the support of countless Indiana residents, they overcame their own self-doubt and the skepticism of outsiders to create a classic. This website showcases rare images from and not-widely-known facts about this much-loved movie.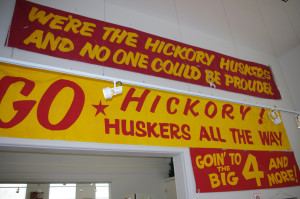 * * *
After the flurry of activity and media attention
that accompanied the production of
Hoosiers
throughout 1985, the following year began more quietly. Fewer stories about the movie were appearing in Indiana newspapers. After a February 1986 article reported that
Hoosiers
was in the editing process, a few months went by with no updates. Then, in July, an article appeared with the intriguing headline "Surfers give OK to film about 'Hoosiers.'" It said that the previous month,
Hoosiers
had faced its first serious test, as an initial cut was shown to an audience of 500 in Costa Mesa, California. The viewers' reactions to this sneak preview would give studio executives an idea of how much an average audience liked the movie. The feedback also would help executives formulate a strategy for marketing
Hoosiers
, think about how much to spend on the advertising campaign, and decide whether the movie would receive a wide or limited rollout.
The filmmakers had hoped that at least half the audience would be older than 25, to ensure that they would receive opinions from viewers of many different ages. However, 70% of the moviegoers, recruited mostly from beaches and shopping malls, were younger than 20. Screenwriter/producer Angelo Pizzo feared that these youthful West Coast surfer types couldn't relate to his movie about 1950s Indiana basketball and rural life.
But the sneak preview went spectacularly well, Pizzo said, scoring the highest preview rating in the history of Orion Pictures. This fact came as a huge relief to Pizzo and director David Anspaugh, who had felt throughout production that the movie wasn't turning out well. That an audience different from typical Indiana residents had embraced Hoosiers was the filmmakers' first indication that, to their astonishment, they might just have a hit on their hands.
* * *
Check out the new, updated, and expanded The Making of Hoosiers, Second Edition.
New to this edition are photos and images, as well as additional stories, quotations, details, and info on the production of this classic motion picture. The most complete account of the creation of the movie, it's a must-have for anyone who loves
Hoosiers
. Paperback; 312 pages; $16; published August 2016. Available on
Amazon
and
Barnes & Noble
.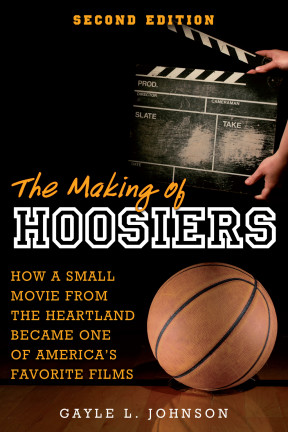 Copyright © 2013–2017 The Hoosiers Archive